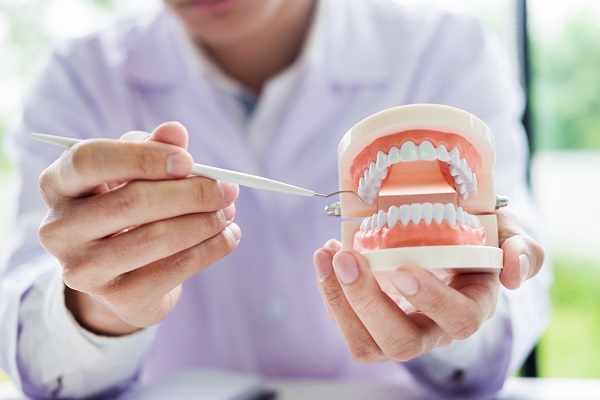 A dental implant can support a replacement tooth. Dental implants provide a simple solution for replacing missing teeth. The procedure will leave you with a beautiful smile that looks and feels natural. If two or more of your teeth are missing, you may need multiple implants to solve this problem. Dental bridges and implants can be combined to replace many teeth at the same time.
Multiple dental implants
Implant-supported bridges can replace several missing teeth. Depending on the needs of a patient, implants can replace both natural teeth and some of their roots. If a person has one or two missing teeth, one implant will be needed for each tooth. But if an individual wants to replace many lost teeth, fewer implants may support the replacement teeth.
Advantages of implant-supported bridges
Dental implants are a popular teeth replacement alternative for several reasons. Implant-supported bridges can replace teeth with no support from the neighboring natural teeth. Other options for replacing missing teeth such as removable partial dentures and fixed bridges rely on the nearby teeth for support. This may damage the other healthy teeth.
Implant-supported bridges help to preserve the bone because they replace the tooth roots. Dental implants fuse with the jawbone which helps to keep the bone intact and healthy. With removable partial dentures and fixed bridges, the bone surrounding the tooth root may deteriorate. Implants are also durable and comfortable.
Placement of implants
If a person has several missing teeth, it is not necessary to replace all of them with different implants. One effective approach is to place an implant at the ends of the tooth gap and to use a dental bridge across the implants. This method helps to improve chewing with few implants. It is also cost-effective and stable.
With traditional bridge treatments, a dentist has to file down the nearby healthy teeth before the bridge is attached. But with dental implants, the nearby teeth will not be involved in the procedure. Instead, the implants will anchor the bridge. This ensures that the procedure will not affect the other teeth.
The dental implant is a titanium screw, which is inserted into the jaw to replace a tooth root. The process is not complicated. The implant will need several months to heal and integrate with the bone. After healing, a small metal post called an abutment will be connected to the dental implant. It will allow the implant to hold the replacement teeth in place. The last step involves the custom-making of replacement teeth and attaching them to the abutment.
The right choice
A dental implant is a good option for replacing teeth. A person can have several of them placed at the same time. But a patient should take into account several aspects. These include the number of missing teeth that need to be replaced, the cost, time and stability. An oral surgeon can help you decide the number of implants you need and if it is advisable to replace them at once.
Request an appointment here: https://uptownnycdental.com or call Uptown Dental Group at (646) 693-0625 for an appointment in our New York office.
Check out what others are saying about our services on Yelp: Read our Yelp reviews.
---
Related Posts
June 1, 2023
Countless patients around the globe wear dentures, and they will face the need for denture repair at some point. There is no reason to fear needing any repair done on your …