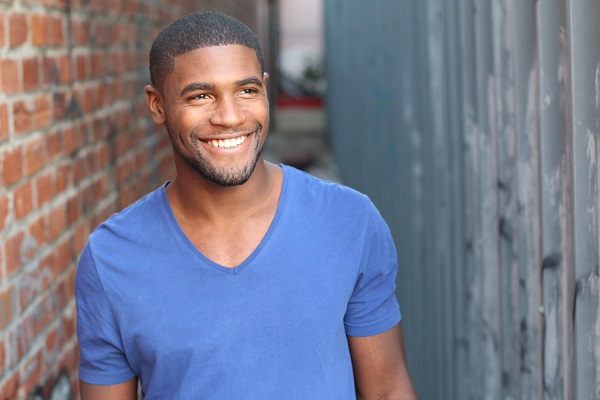 Teeth whitening is a popular cosmetic dentistry service designed to brighten smiles instantly. Those who want to give their smile a boost can choose to have their teeth whitened professionally by visiting a dentist, or by opting for over-the-counter teeth whitening treatment options.
Over-the-counter teeth whitening vs. professional whitening services
When wondering which option is best, it is advised to look at the advantages and disadvantages of both to see which would be most suitable.
The benefits of over-the-counter teeth whitening products
There are several benefits associated with teeth whitening at home. First off, one can improve their smile on their own schedule without making an appointment or driving to an office location. There are also several types of over-the-counter teeth whitening products to choose from including gels, whitening strips, and bleach kits, thus allowing for the most comfortable option to be chosen.
However, the main reason why so many people tend to choose over-the-counter teeth whitening products is the price. In-office teeth whitening can be expensive. While some dental insurance providers may take care of most of the cost, the procedure does cost a lot for those without coverage. However, when it comes to something as important as having a brilliant smile for a special occasion, paying extra to get professional quality results may be worth the extra cost.
Why choose professional teeth whitening services
There are several advantages to choosing professional teeth whitening services over at-home products. The results are much more noticeable in-office, and the procedure only takes around an hour to complete. Some over-the-counter products often require weeks of use before results are even noticed.
The reason being is that when visiting the dentist, there is a higher concentration of the bleaching element in the whitening treatment used by dental professionals. The FDA has approved this higher concentration only for dentists because they can monitor how the patient reacts to it, and they know how much to apply for the best outcome. The teeth whitening products that are found in stores do not have the same concentration level, so it is typically required to use them multiple times over several weeks before similar results are achieved.
Instant results vs. results over time
Professional teeth whitening services and over-the-counter whitening products will provide one with a brighter and whiter smile. When simply wanting to enhance the look of the teeth over time, an over-the-counter product could give promising results, especially if there are not severe stains that have built up. These products are also good to use in-between visits with a dentist to maintain a brilliant smile. But, for the best results that can be seen instantly, the best option would be to choose professional teeth whitening services.
Schedule an appointment today for exceptional cosmetic dentistry services, including teeth whitening, veneers, or a smile makeover. Our dentists are known for enhancing patient's smiles using some of the most advanced procedures currently available. We look forward to helping you put your best smile forward.
Request an appointment here: https://uptownnycdental.com or call Uptown Dental Group at (646) 693-0625 for an appointment in our New York office.
Check out what others are saying about our dental services on Yelp: Teeth Whitening in New York, NY.
---
Related Posts
March 1, 2023
Teeth whitening is potent and effective in rejuvenating your smile. This treatment takes one dental appointment. But making the results last will make the effort worthwhile. Caring for your whitened teeth …